Engaging painting contractors is important both for repainting and home renovation projects. These contractors are a team of professionals that offer painting services to commercial and residential buildings. Their great skills will enable them to redecorate your home or office in an easy and fast way.
They provide a broad range of the remodeling service for a home renovation project with total satisfaction and responsibility.
Besides the painting service, these professionals also render important services including ceiling work, concrete repair and floor alongside wall work such as filling gaps and cracks. This saves you from the extra work of hiring the mason to complete the work separately thus saving money and time. Since the contractors work as a team, they complete work in a timely manner. Most painting providers also provide insurance and guarantee of the working time.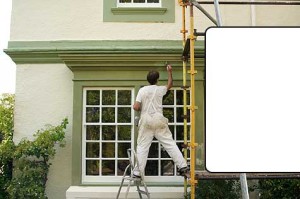 Most contractors offer discounts especially if you refer them to other clients such as your friend, neighbor or relative. The same may happen if you allow them to paint several rooms within the home.
The expertise of painting contractors offer you the best remodeling service in the commercial and residential sectors. Besides, they offer a free quote for the services they provide. When you want to repaint a commercial or residential building, contact these contractors. They will assess your building and let you know the kind of service and cost required.
Nonetheless, the selection process for the best professional can be tricky. You need to look into factors such as insurance, company reputation, experience and liability. If you surf the Internet, you can find a suitable painting contractor and request for a quote. Therefore, when hiring these professionals, you should have the assurance that you home is safety and that they will complete the work within the required time and with total satisfaction.
To get the most from their out put, you should select the best contractor with exceptional work experience to handle your residential and commercial projects.