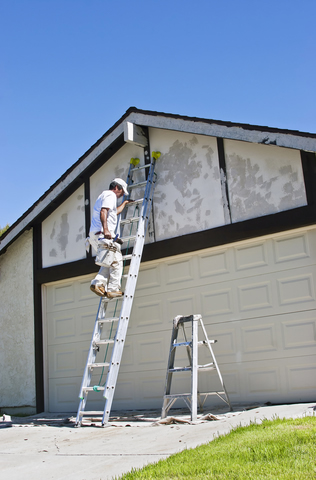 We provides services for all clients including interiors and exteriors for:
Residential
New and old homes, repairs, maintenance, staining decks, restoring cabinets and more.
Commercial
Exterior and interior surfaces of commercial facilities: small offices, shopping malls, corporate buildings, schools, restaurants, hotels etc. We cater for all projects big and small.
Our team of tradesmen are skilled in painting and many other services like power washing, texture painting, caulking, wallpapering, waterproofing, lead removal, carpentry and DIY repairs.
Some of the most common DIY jobs where Excellent Painters are "called to the rescue" are due to incorrect preparation or low quality equipment or materials.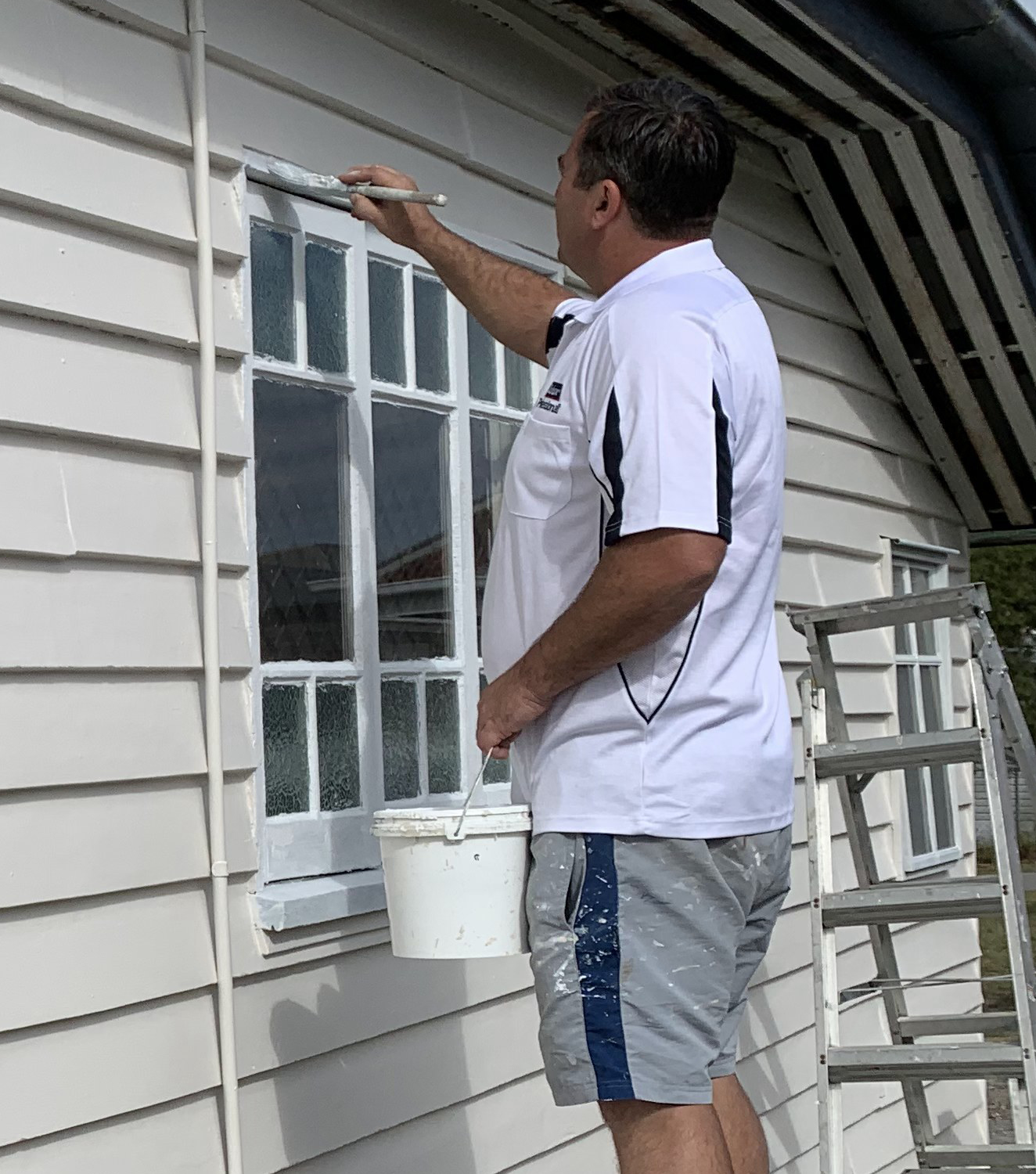 Even if significant time has been spent on preparation, using the incorrect materials, brushes or paint will result in a poor final finish. Let's discuss paint first.
Paint is made up of pigment, resin and solvent. Pigment is a solid but as it is ground to fine powder it mixes with the resin to create a colour. Resin and pigment have the consistency of syrup so a solvent is needed so the paint can be spread and applied to the surface evenly.
This is where the price of paints varies, as expensive paints will have the finest grade of pigment and less solvent, giving the paint an even colour and a consistency that provides perfect coverage with only one coat. Less expensive, lower quality paints may require two or even three coats to achieve the same result and may have a courser pigment, which will result in a colour that may not be completely even if poor painting techniques are used.
Incorrect or cheap brushes are another very common error that we see. Specific brushes are made for a specific surface or application technique. Brushes are either natural (animal hair) or synthetic. Natural fibre brush will soak up the solvent and make holding and spreading the paint more difficult. The result will be a poor finish.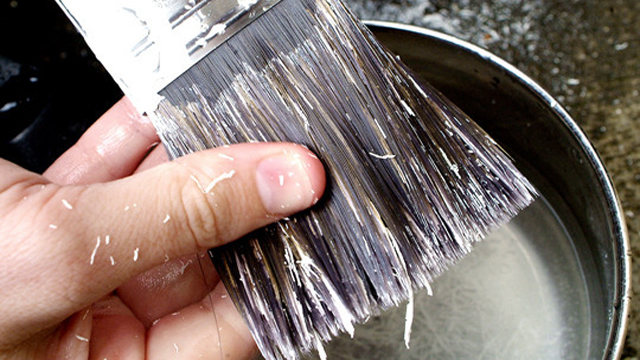 Some undercoats can have a very thick consistency to fill in any patterns or textures on the walls that need to be filled. These undercoats require fluffy rollers to apply in order for the undercoat to be effective. If applied with the incorrect brush the end result may not be smooth and will be visible when a coat of paint is applied.
Brush size and shape also needs to be considered. Sash brushes are cut on an angle and are perfect for cutting into corners or any other precision work. Flat cut brushes are perfect for holding and spreading paint and would be used for larger paint areas.
Brush bristle ends can either have flagged or tipped ends. Flagged bristles have split ends and can spread paint more efficiently where tipped bristles, found on sash brushes, come to a point and would be used where detailed work is required.
A wide selection of brushes is standard items in a professional painter's toolbox along with a large range of other appropriate tools to prepare a surface. All of these items are absolutely necessary, and to buy all items individually for a DIY project soon becomes a very expensive exercise.
Other common errors we see in addition to the above are:
Incorrect paint (brands and quality of paints)
Mismatch of existing paint
Feature walls – both applications and cover-ups.
Damage to other areas of the house
Damage to fittings on or near painting area
Incorrect disposal of paint and cleaning methods
Inadequate protection of floors
Safety risks (toxic paints and reaching heights)
When you start to add up all the costs of equipment, undercoat and paint the next factor is time. Not having the correct project management process will result in a 'stop-start' workflow, which in turn will cost time. Most paint jobs have a time frame for completion so for time efficiency correct planning is vital. This is essential for minimum disruption, especially if there is a tenant in the property or the property is vacant. Displacing a tenant will cost you money, and a professional painter can complete a top quality job in minimal time.
Brisbane's Excellent Painters is a family run business. What does this mean to you? It means we are not just employees; the business is our life so we care about the quality of work and ensuring our customers are happy. We don't cut corners. Underneath the flawless finish will be a very well prepared surface that will ensure that the paint will have longevity and not require reapplication in the near future.
We have accumulated a lot of experience over the years and deliver high quality work for all large or small paint job, new homes, renovations, home extensions, interiors and exteriors and of course DIY repairs.
Excellent Painter will save you a lot of stress and time and deliver a project that you will be happy with. We service all suburbs in Brisbane including Brisbane Southside so contact us today to discuss your next painting job and get a competitive quote.