When painting the exterior of your home or business, there are many things that need to be considered for a professional outcome and health and safety. If there is one job we recommend you leave to the professionals this is one of them and here is why:
Paint
The exterior finish of your home or business needs to withstand the harsh Queensland weather. The correct preparation and paint must be used to ensure that you get the best results that will last and not fade, crack or peel in a short amount of time. Only a professional painter will be able to assess the surface being painted and provide recommendations on the best paint to use that will provide the best results. Professional painters will also have all the equipment to cater for painting large areas.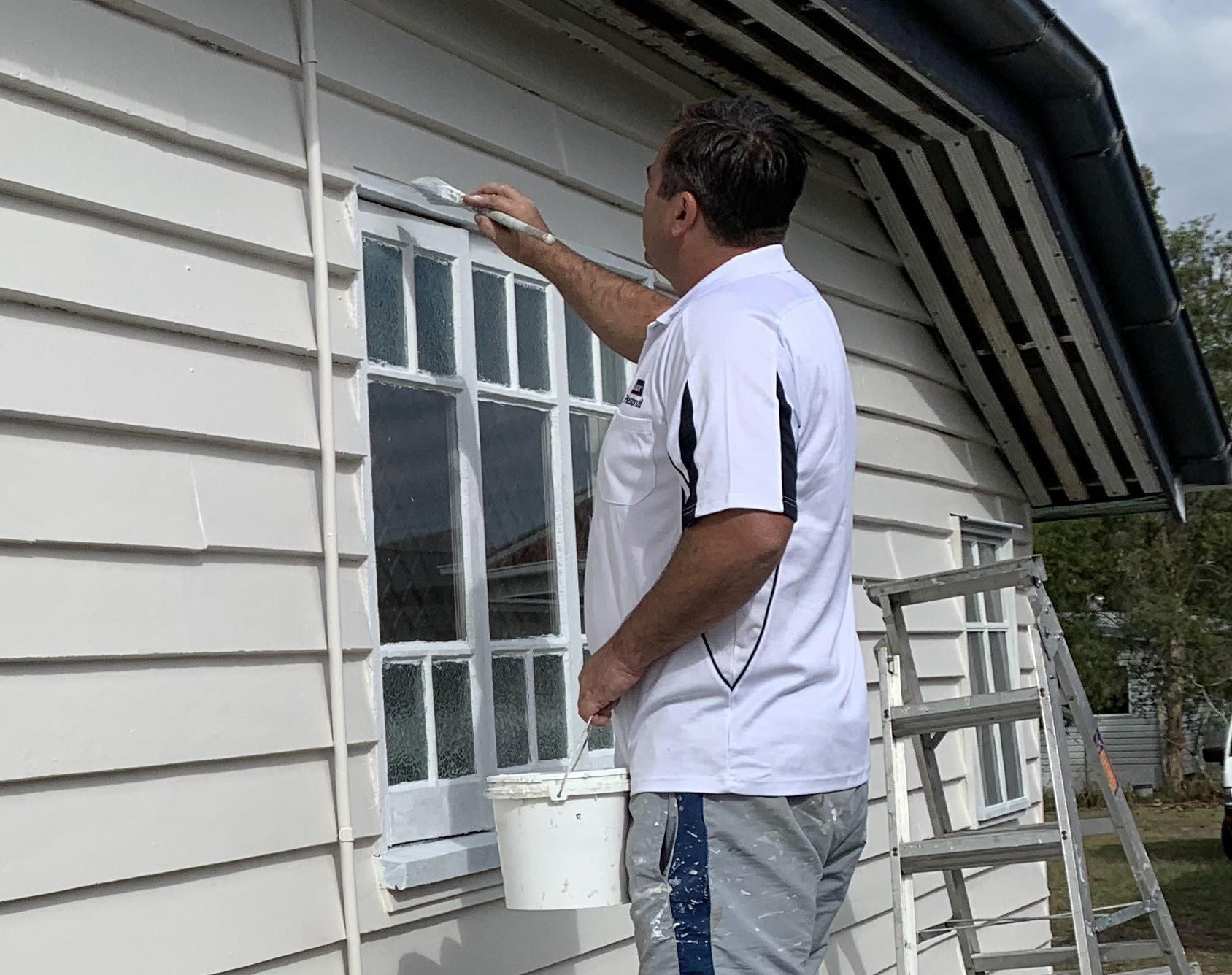 Preparation
Preparation is just as important as the paint job so poor preparation of a surface will lead to a substandard finish. Not having the correct tools or knowledge will result in a surface that is not correctly primed for painting which will then lead to a exterior paint project that will not have longevity.
Preparing any surface can be a difficult task but exteriors are the most complicated due the area that needs to be prepared, the heights that need to be reached and the elements of the weather that need to be endured. For these reasons exterior preparation for painting is best left to the professional who have all the required gear such as ladders, trestles, water blasters or any other required equipment.
If you have an older house you may have lead-based paint. Removal if this material is an extreme health hazard and even small amounts can be hazardous. It is extremely important to have the safety equipment that is going to protect you from this harmful substance and the correct tools to contain the dust and debris.
If you have a new house, the risks are with the heights that you need to reach and the safety risks involved in setting up trestles and harnesses ensuring you don't fall. All of the safety equipment is both necessary and expensive
Our professional team have all the required equipment in their toolboxes, to complete a quality job with health and safety issues taken care of including the correct insurances.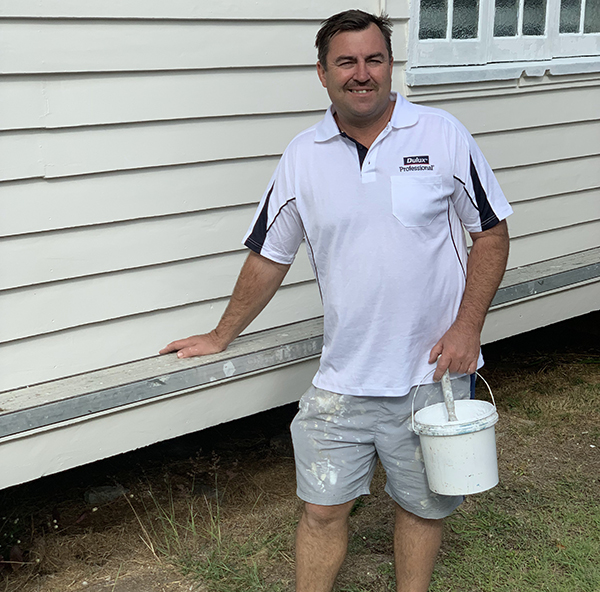 Check out ExcellentPainter Brisbane additional services:
Interior painting (residential and commercial)
Waterproofing
Drywall repair
Hardwood refinishing
Wallpapering
Floor epoxy coating
Lead removal
Faux painting
Texture painting
Caulking
Repair & carpentry etc…
Our team can work around any hectic schedule or lifestyle. We provide you with a production schedule so you know exactly what is happening and the length of time required for each stage of the job. This is particularly important if the project is at a work place or if the house being painted is occupied by tenants. No matter what the requirements we can devise a plan for minimum disruption. If you need an after-hours service, this can also be arranged.
Customers are always happy with our efficiency and the utmost care that we provide. We care for your home as we do our own.
Our rates are very competitive. We always make sure that we deliver long lasting outcomes to give our clients the best value for their money. A member of our team will visit your home or office to assess the area and provide you with an accurate quote so there will be no hidden surprises upon completion.
Do not hesitate to call our team from Excellent Painter. We are meticulous with preparation and have an eye for detail to ensure the final results are flawless.
Call us today for a competitive, free, no obligation quote. You will not be disappointed.