Painting is one of the most effective ways to transform or restore the look of your home. However, planning your painting project is the most important step as there are many things to consider before you start. Our professional team will discuss all of the following points with you in detail to ensure a seamless project from start to finish: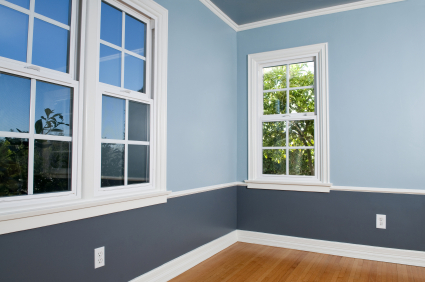 Colour Selection
Bold colours can add depth and texture to a room but an incorrect colour choice can result in disappointment followed by a lot of time, effort and money to fix once painting has commenced. Our experienced staff understand the psychology of colour and can provide you with a suggested colour pallet to help you achieve the desired result for any room in the house.
Which paint to use?
Do your walls have any imperfections? What materials are your walls made from? Is it a high traffic area? Will there be excessive sun exposure? These are all things to consider when selecting the right paint. Our team will be able to give you their expert recommendation on the type of finish, or sheen, as this will have a major impact on the outcome of your paint project, including budget.
Area
When visiting your home or office the surface to be painted will be assessed. We will evaluate the required repairs (if any), measure the area to be painted and consider the type of exposure the area will endure. We will then calculate an accurate estimate for the job. You then have an exact breakdown of the costs of materials to complete the job.
Preparation
For the budget conscious there are ways to save money. Chat to one of the staff members at Excellent Painter about the tasks you can do before we arrive to commence work. This will include tasks like moving furniture, cover any fixtures that can not be move, removing all wall hangings and cleaning.
Project Timings
Planning is essential. Planning the paint job ensures minimum disruption and efficiency of production. The less time a paint job takes the cost is kept to a budget and disruption in the home/office. This is particularly important for rental properties and keeping tenants informed of progress and the requirements from the tenant such as ventilation and no contact with the painted area.
A painting production schedule will be discussed so planning can be made for access to the area, parking of vehicles, storage of painting equipment, water supply for any cleaning that is required for the area and of course painting. For jobs that require other tradesmen such as plumbers or electricians, Excellent Painter will provide the production schedule to the contractors to ensure they are informed of the time they are required on-site. This is important as waiting for other tradesmen to arrive and complete work extends the timing for completion date.
Maintenance
Correct maintenance of the paint area will be discussed to ensure that your freshly painted area receives the correct maintenance process to achieve longevity and maximum protection for the underlying surface.