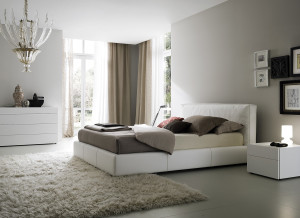 Did you know that the human eye has the capacity to distinguish up to 7 million colours? Imagine the amount of option you have as you choose colour scheming for your bedroom. Bedroom painting tips from the experts would therefore be in order to make the best out of all possible options.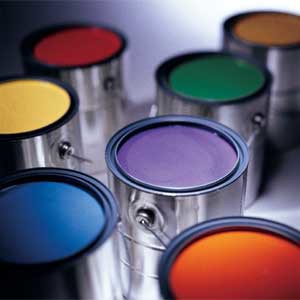 Many homeowners are aware of the paint colour they want but choosing the exact shade is the toll order. Colours used in bedroom painting are supposed to induce a soothing ambiance. The colours should make the place look comfortable and well coordinated. Highly energetic colours should be avoided as they do not offer the relaxation needed.
One of the best bedroom painting tips is basing the colour scheme on the furniture. Select paint colour depending on the dominant pieces in the room such as chairs, rugs and bedspreads. It is easy to clash if you choose an entirely different colour. If the bedroom has too many colours, it will look busy and will not offer the relaxation intended.
Pick on a colour scheme that is complementary to maximize on the richness of the paint. Complementary colours are found on opposite sides of the colour wheel. These include yellow and violet, blue and orange and red and green. The best way to go about this is to pick on a dominant hue and complement it with a subtle hue of the other colour. This can be achieved using paint alone or by use of paint and decorations.
Make use of monochromatic colours and related colours to keep things looking good. The style of your bedroom will also determine the paint colour you use. A modern bedroom space will have white, black and other neutrals. Rich hues are consistent with a traditional style. You can make the room look more exotic with an apricot or cinnamon hue. Consult with experts to help you with rigors of choosing bedroom colours so as to make the best decision.
For professional house and residential painters in Brisbane Area call Excellent Painter.