Colour plays a great role in interior decor. It enhances the appearance of homes, increases their market value and above all, expresses the homeowner's style, interests, preferences as well as personality. Whether a certain colour is your favourite or worst, it can say so much about your personality.
Therefore, before picking on a favorite paint colour to give an interior room a specific look, it is important for one to know what the given colour would say about them to the guests and outside world when used as an exterior colour. Available in various shades, colours will always have something to say about the homeowner.
Red is a bright colour that expresses so much energy and action. Those who love this hue yearn for so much experience, action as well as physical satisfaction. Being a colour associated with passion, it can also show that one is very romantic. The need for acceptance, socialization and respect is showcased by the colour orange; a person who loves this hue seeks social and physical challenges to excite their life. Yellow is a colour that expresses a personality that is full of new ideas that seeks to inspire people. It is also a happy colour that can be used to express a personality that is not just cheery but also happy.
The need for love, security and acceptance is expressed through the natural colour, green. It is also a refreshing colour with a natural touch. With a personal view to life, those who love blue seek to live life in their own way by finding truth and peace from within. Indigo lovers are spiritual and seek to be at peace and harmony with the environment and the universe at large. Independent and simple homeowners will always go for white hues while black shows that one loves to be in power and take control. For an individual with a charismatic personality whom people enjoy their company, gold is their favourite colour.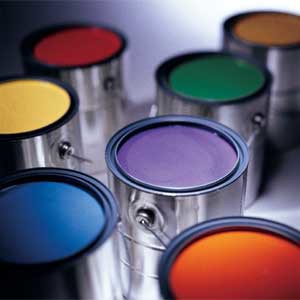 It is important to ensure that one understands their personality and love for colours before using it to improve the appearance of their homes while expressing their personality and style.