Painting your interior walls is a great way to transform the appearance of your rooms. You can employ a few strategies to improve the appearance of the paint and that of the room as well. Here are top tips to follow before doing interior painting on your walls.
1. Each paint finish is beneficial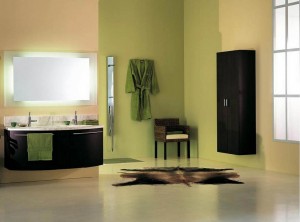 When painting the wall, you should consider its imperfections, the use of the room and lighting. Flat paint will conceal any imperfections better than high gloss paint. However, high gloss paint is easy to clean, durable and more reflective to light. Besides, an eggshell gloss is a typical option for many rooms.
2. Save time with samples
With a small sample of paint, you will save money and time since you can't know how the colour will appear on your wall. Having said this, do not go for a 'test' gallon yet you can get a sample affordably.
3. Use different colours
Using different colours can add comfort, depth and texture to the room. So, using the right colours can really change how the room looks. Not exploring different colours will only lead to those white walls and you don't want to remind yourself of the hospital room or doctor's office.
4. Do not skip prep work
Before you start painting, you should spend about half of the project time preparing the room. This may include sealing cracks, holes and other forms of wall imperfections. Moreover, you should dust off or wipe debris from the base boards, walls and door frames.
5. Give it time
The mistake you can do in a paint job is to rush it. Ensure that you set aside enough time to go through the task properly. Allow the paint and primer to dry first to help you see those areas that require more attention. Also, allow the final paint 24 hours to dry before you begin moving furniture.