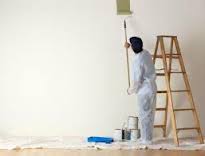 Whether you intend to improve the style of your room or want to add a fresh coat of paint, you should consider hiring a professional painter to ensure the job is done correctly. If done the right way, painting can transform a room as thoroughly as a total remodel. However, before hiring a painter, you should do the following.
1. Select the Paint
You should first of all, think about the paint colour. A visit to the nearest hardware will allow you to get a few colour samples though the best way would be to choose a painting contractor, who will give you the suggestions of paint colours to choose from.
You will want to choose the paint type as well. You will find a broad array of qualities and prices to select from. You can go for those paints with low Volatile Organic Compound (VOC) levels, as these will be a healthy option for you and your family. Besides, you should work with paints that are resistant to water and mould damage.
2. Find Estimates
After knowing the parts of your home that require painting, you should now search for a contractor. Start by asking your neighbours and friends for suggestions. Once you get some estimates, do not rush for the cheapest one. This is because a low estimate can as well mean the painter is inexperienced or perhaps uses low-quality materials.
3. Get References
After getting the estimates, you should now ask for referees. Go ahead and ask the painters to give you some contacts of their previous customers. Try to contact those customers and inquire about the service of a certain contractor. Did the contractor do a satisfactory work? Did that painter work in a professional and timely way?
4. Check Paperwork
After going through the references, you can narrow down to a contractor. However, before they start work, ensure they are licensed, bonded and insured. Let them show you the documents and confirm their validity.